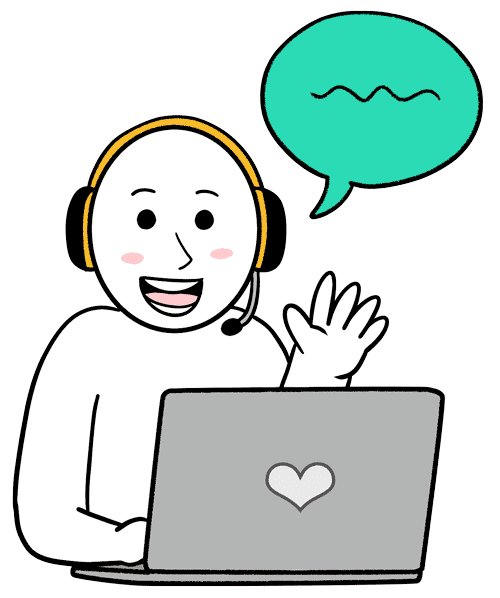 While learning a second language, many of us do not have an opportunity to use it at home or work. And in order to become fluent in English, improving only vocabulary and grammar will get you nowhere in terms of speaking.
Luckily, since everyone has access to the internet nowadays, you can just use your PC or phone to speak with other learners and native speakers online.
Of course, some of you struggle to find a good place to practice your English speaking, but there is a perfect one (and free) just for that – our Discord server! I created it in 2017, and at this point, it has thousands of online members at any time of the day. There are always people in text and voice chats. So you definitely should join and use it for your learning advantage!
Okay, so today, I decided to share a list of topics, which you can use to easily start a conversation with your speaking partners. We are using and updating the same list on our server and it indeed helps our members a lot.
At this point, there are 416 topics in total and they are divided into 23 categories (with a number of entries in brackets), so you can navigate through them more easily.
Topic categories
Beginner (44)
Intermediate (63)
Advanced (34)
Advertising (10)
Ambitions (10)
Competitiveness (10)
Controversial (20)
Culture Differences for Adults (12)
Culture Differences for Kids (8)
Economic issues (10)
Have you ever… (20)
If you… (21)
Independence (10)
Lifestyles (10)
Other (11)
Personal (10)
Role models (10)
Stereotypes (10)
The arts (10)
The media (10)
The rights of the individual (10)
Would you rather… (53)
Young people's rights (10)
I doubt that you can find such a big list on other websites 🙂 But if you do, please share it in the comments. We will be grateful for that.
Some of the topics are quite unique, some are more casual – a great opportunity to improve your English vocabulary and pronunciation! Hopefully, with such a huge collection, you will never run out of things to say.
I will not paste the entire topic list here, because it will take a lot of space and will just look spammy. Instead, I will attach the PDF document which contains all of them in a nice readable format.